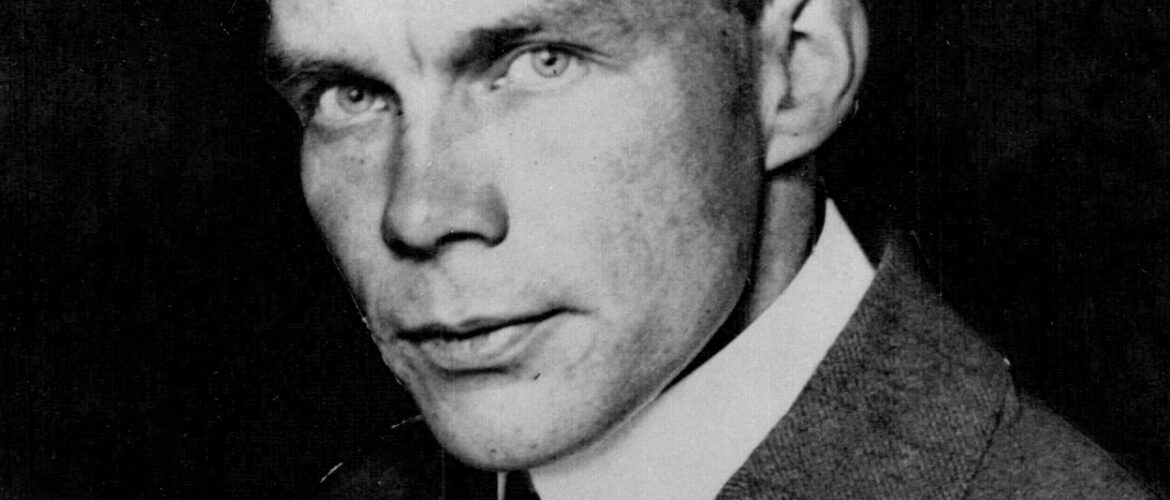 1895–1928.
Research traveller, meteorologist, hydrologist.
Finn Malmgren was born in Gothenburg. In 1912 he begun studying at Uppsala University where he completed a bachelor's degree in Mathematics, physics and chemistry.
Malmgren later participated in the polar researcher Roald Amundsen's expedition to the glacial sea as assistant to the scientist Harald Ulrik Sverdrup.
On-board the ship Maud, they left the Nome in Alaska in the summer of 1922 to, after spending three and half years on the ice, return to Alaska in August in 1925. Together they managed to collect a large research material and several observations.
Malgren defended, in 1927, a Ph.D. thesis on the properties of the sea ice. Later, Malmgren was associate professor in meteorology.
At the North Pole expedition with the airship Italia in 1928, it crashed on the ice north of Spitsbergen. After a long walk, Finn Malmgren died and his remains remained on the ice. Part of the expedition was rescued by the Russian icebreaker Krassin.
Malmgren's name is on the Västmanlands-Dala nation's website Burial site and a statue of him, made by sculptor Nils Sjögren, was erected in 1931 in Börjeparken next to the Västmanland-Dala nation. The Department of Earth Sciences at Uppsala University awards a prize every three years in his memory for "contributions to Arctic research".
Burial site: 0136-1508
Image description: Finn Malmgren, 1928. Photo: Wikimedia Commons. [The image is cropped]
Click here for an uncropped image