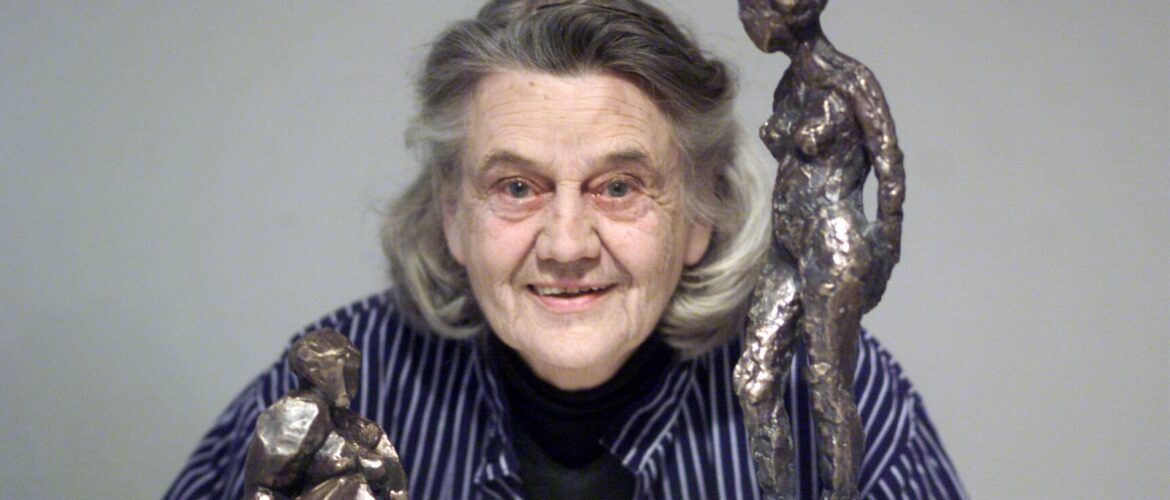 1919–2012.
Sculptor, artist.
Asta Ödman was born in Gothenburg and was a sculptor and artist.
Ödman studied for Sten Teodorsson and during her studies she became friends with Inger Manne, with whom she painted with for many years.
In the early 1960s, Ödman studied for Fritz Gahn and she was a member of a group of artists who sculpted and painted.
Ödman had a number of own exhibitions. She was also posthumously represented with several works in the Norrköping art museum's compilation exhibition "Female Artists" from 2013.
In Norrköping there are also public works created by Asta Ödman, for example in the town hall and the concert hall De Geerhallen.
Burial site: 0148-1921
Image description: Asta Ödman with sculptures. Photo: Mikael Strand. The photo was first published in Norrköpings Tidningar. [The image is cropped]
Click here for an uncropped image