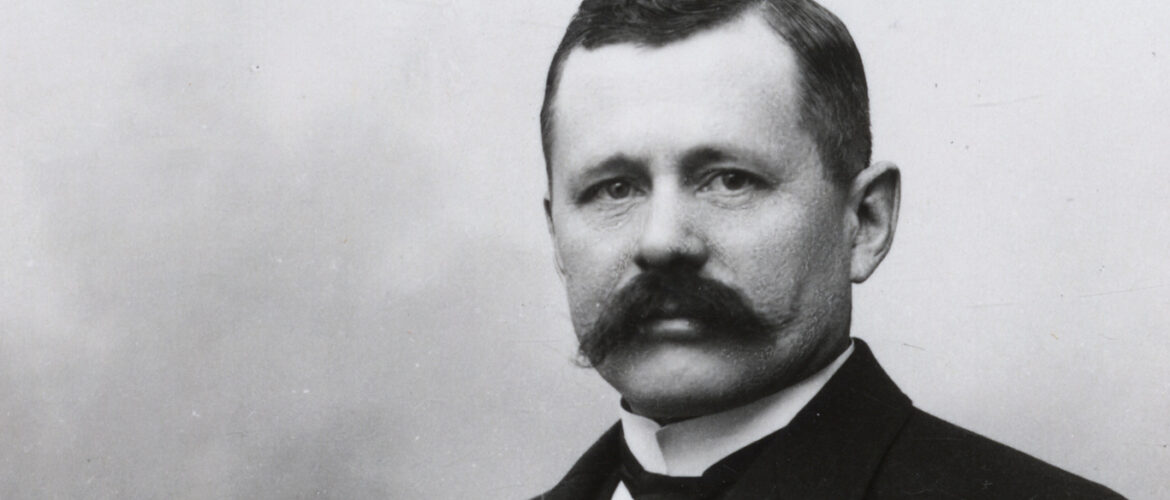 1863–1926.
Hardware merchant, entrepreneur.
Carl Wolrath came to Uppsala in 1883 and got a job at Öbergs hardware store at Svartbäcksgatan 21.
Wolrath married the merchant's daughter in 1894 and later took over the firm in 1901. The store was then named Wolrath & Co and moved closer to Stora Torget (Main Square) to Svartbäcksgatan 14.
Wolrath was a member of the City Council from 1905 to 1922 and was a member of the City Treasury in 1919.
Burial site: 0138-1556
Image description: Carl Wolrath, Uppsala 1905. Photo: Heinrich Osti / UUB. [The image is cropped]
Click here for an uncropped image