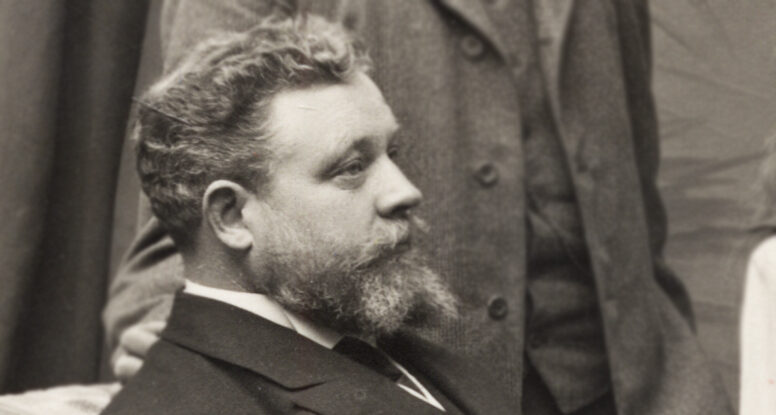 Anders Strandberg
1862–1930.
Trader, entrepreneur.
Anders Strandberg came to Uppsala at the age of 13 and started working as a store clerk.
In 1885 Strandberg started a manufakturaffär at Stora Torget. The store was later housed in the corner house (built in 1905) at Drottninggatan in the so-called Strandberg ska huset. The house was the first in the city with elevator, central heating and electricity. In the same year Strandberg, as a social and technical interest, developed an electricity plant for the city.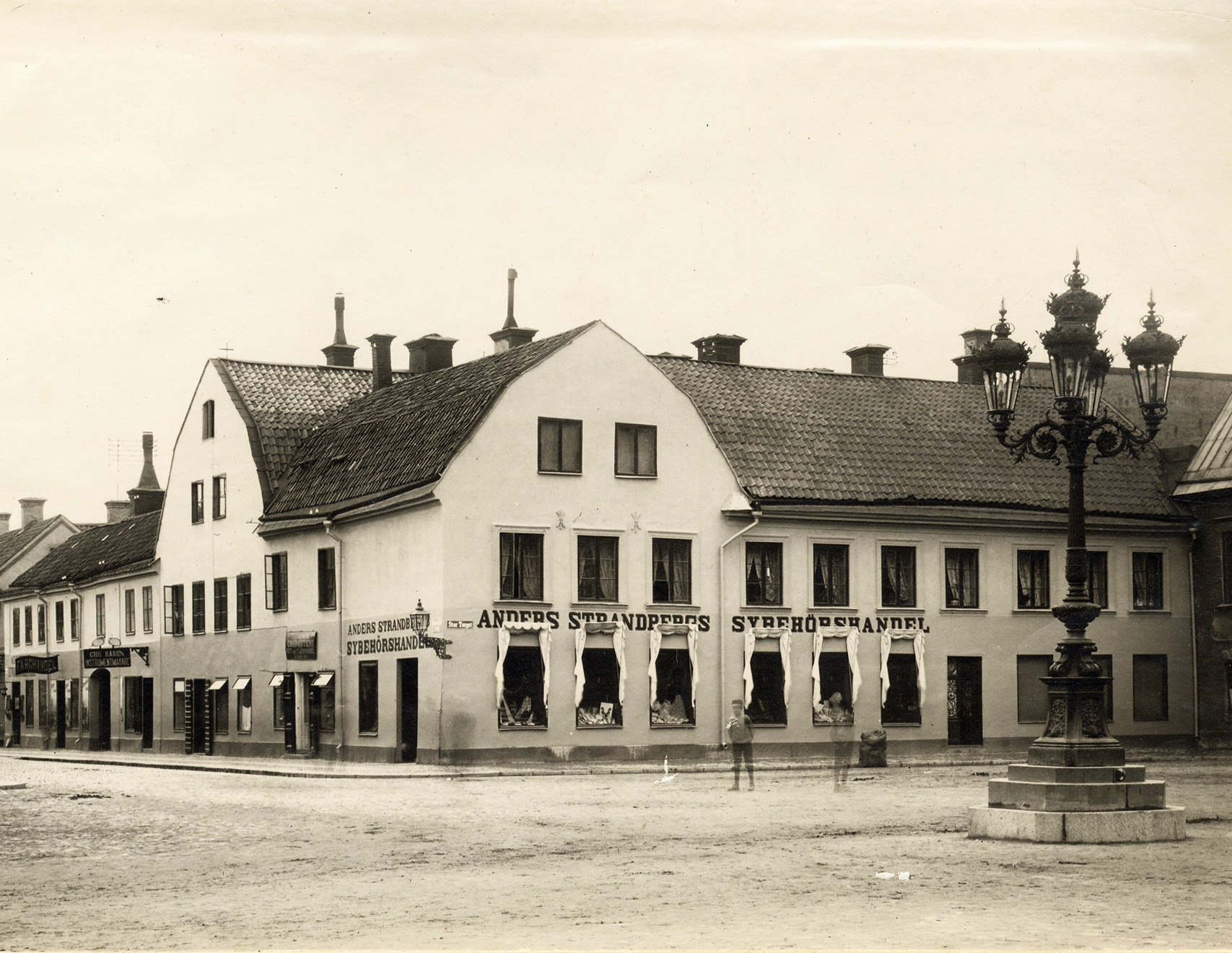 Stora torget (Main Square) in Uppsala 1901-1902, view towards Kungsängsgatan. At the time of the photography, Anders Strandberg's sewing shop was housed in the building. The corner plot was owned and built by Olof Rudbeck the Elder. The houses were demolished in 1934. Photo: Alfred Dahlgren / UUB.
Strandberg was a member of the City Council from 1899 to 1930, executive member of the Chamber of Deputies from 1916 to 1928, and also a county councillor and member of the Hospital Board at Akademiska sjukhuset. He was also a member of the Elders of the Burghers.
Burial site: 0102-0123
Image description: The Strandberg family, Uppsala, 1908. Seated Anders Strandberg, Augusta Strandberg. Standing from left: Harald, Kaja, Svante and Ruth. Photo: Heinrich Osti / UUB. [The image is cropped]
Click here for an uncropped image