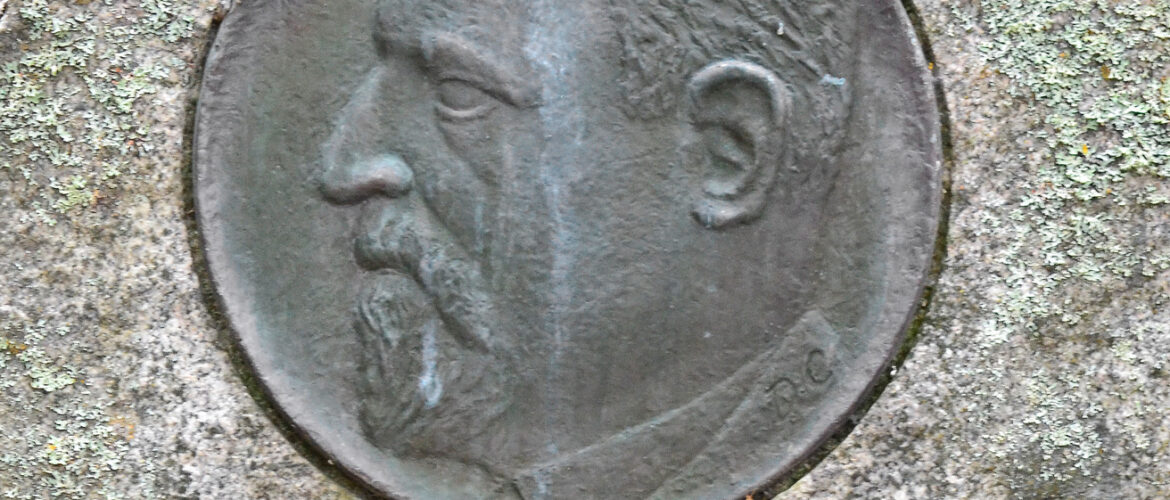 1845–1922.
Master smith.
Johan Fredrik Carlsson was born in Mådra Skog Torp in Almunge and established himself as a master Smith in the old former mill smith at Akademikvarnen in the middle of Uppsala.
When the cathedral was restored in the 1880 century, Carlsson made the locks to the church gates. As an entrepreneur he was engaged by Uppsala City in 1910 when the gas-water and sewer lines were to be placed in the streets (J. F. Carlsson's Pipeline store).
Johan Fredrik Carlson sat in the city Council for 24 years, was one of the principals of Uppsala Savings Bank, member of the Board of Gillbergska Children's House Fund and for the Technical school, member of the Borgerskapets Elder and Gävle Chamber of Commerce and member of Uppsala Missionary Association.
Burial site: 0130-1305
Image description: Johan Fredrik Carlssons gravestone. Photo: Henrik Zetterberg. No photo of Johan Fredrik Carlsson was found when the page was made. [The image is cropped]
Click here for an uncropped image