Gabriel W. Gillberg
1801–1890.
Spice dealer, grocer, brewer.
Gabriel Wilhelm Gillberg was born in Tegels Mora in Uppland, became a burgher in Uppsala 1840 and was a delegate for Uppsala Burghers on the Riksdag days in the 1840 's.
Gillberg also restored his residential building at Fyristorg (between Dombron and S:t Eriks Gränd) in Italian neo-Renaissance. This meant that the so-called Gillbergian passage could remedy the city's most difficult traffic problems.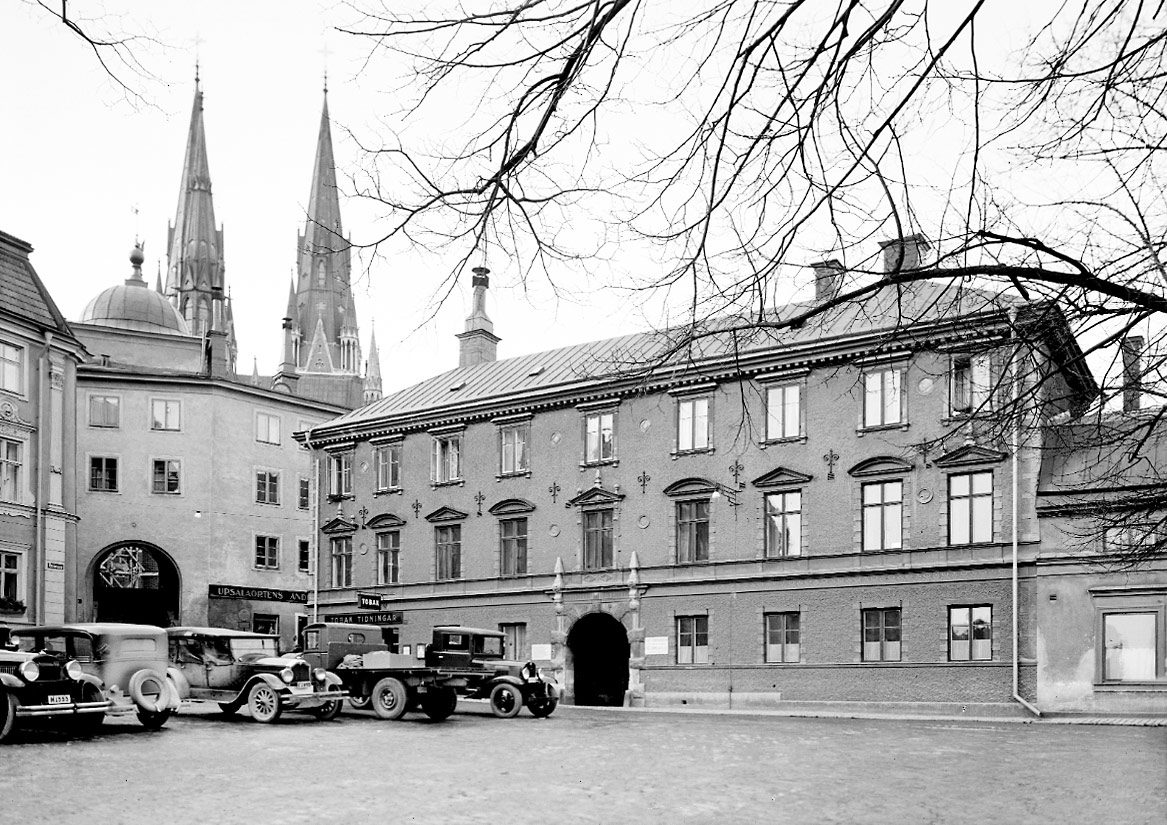 The Gillbergian house at Fyris Torg, before the passage was built in 1934. Photo: Paul Sandberg / Upplandsmuseet .
In the early 1860's, Gillberg became a donor to the Ultuna Agricultural Institute. He donated a large sum of money to the new building of the academic hospital. It meant that Gillberg was awarded the Royal Serafimer Medal.
After his death, Gillberg beguimed his assets to the Gillbergian orphanage on Sysslomansgatan in Luthagen.
The Gillbergian orphanage was founded in 1843 and remained until 1983. Many of the children were very young and had parents who lacked the ability to raise their children.
Burial site: 0103-0178
Image description: Oil painting of G. W. Gillberg. Probably painted by Alexis Wetterberg in 1858. The portrait depicts the Serafimer medal. Photo: Henrik Zetterberg. The painting is located in the Swedish University of Agricultural sciences archives. [The image is cropped]
Click here for an uncropped image