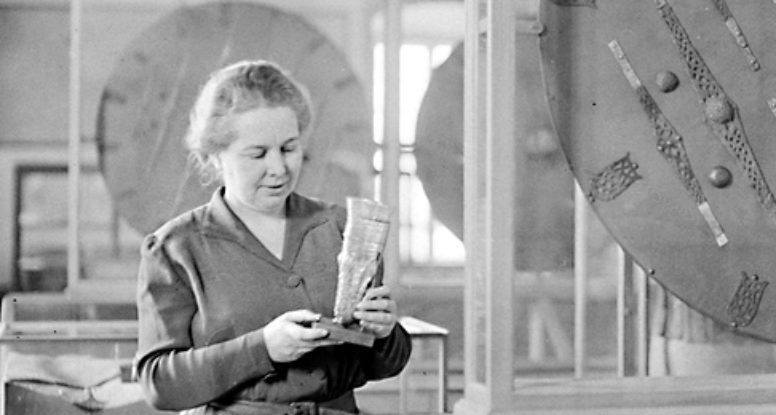 Greta Arwidsson
1906–1998.
Archaeologist.
Greta Arwidsson was born in Uppsala in 1906 and was the daughter of Ivar and Anna, both of whom were academics.
During the 1930s, after studying at Uppsala University, Arwidsson participated together with Professor Sune Lindqvist of the Båtgravsfältet at Vals field, which is located 7 km north of Uppsala next to Fyris creek and is a large burial ground that was used during Iron age. In 1942 she defended her thesis on the findings of the Vals field, which focused on the animal ornamentation of the Vendel period.
She was an associate professor at Uppsala University and later National antiquarian on Gotland and member of Swedish Academy. On Gotland, Arwidsson carried out several important studies. Arwidsson also participated in investigations of Birka and thus contributed to the Birka research, among other things as editor and author for research publications.
In 1956 Arwidsson was appointed professor of archaeology. In addition, she became internationally recognized for her efforts in archaeology. In her name "Greta Arwidsson Friends" was funded, an association for women working in the student nations in Uppsala.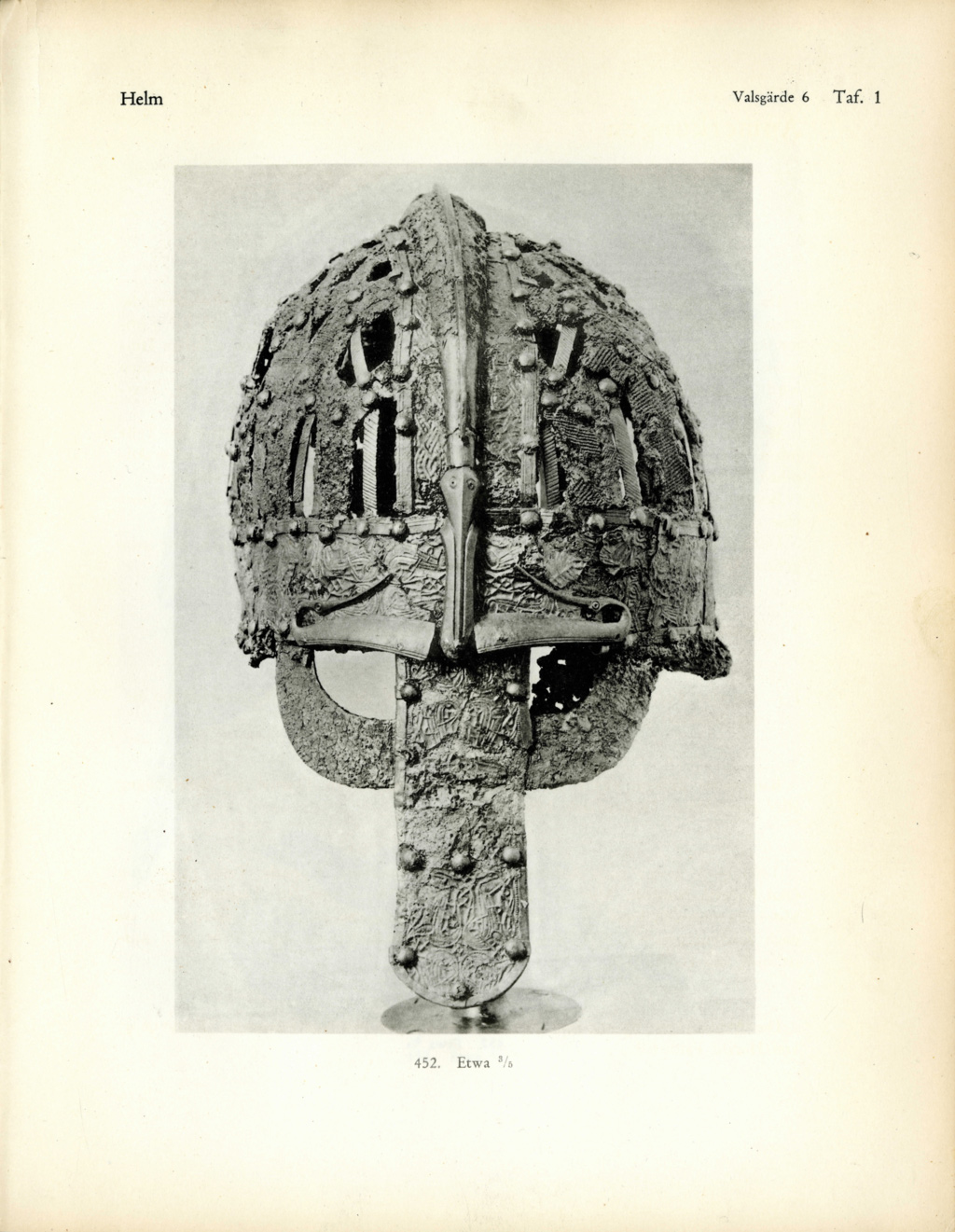 From Greta Arwidsson Book from 1942 concerning the findings in Vals field. The picture shows a helmet found in one of the tombs. Photo: Wikimedia Commons.
Burial site: 0217-1257
Image description: Greta Arwidsson at the Museum of Nordic Antiquities, Gustavianum, Uppsala unknown year. Gunnar Sundgren / Upplandsmuseet. [The image is cropped]
Click here for an uncropped image