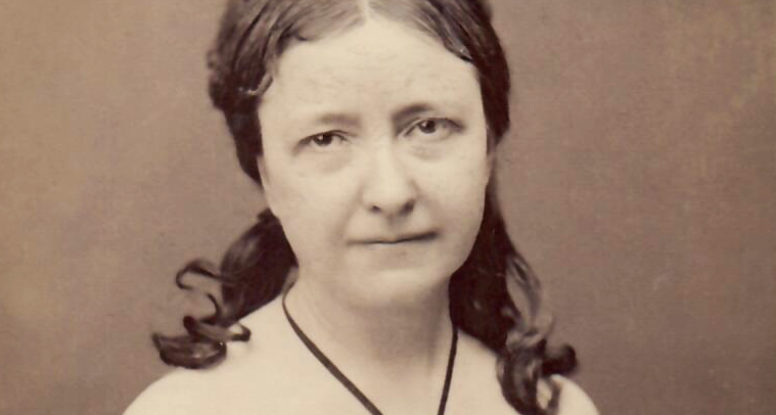 Lotten von Kræmer
1828–1912.
Author, philanthropist.
Lotten von Kræmer grew up in the governor family at Uppsala Castle. There she took part in Uppsala's romantic movement with people such as Malla Silfverstolpe, Atterbom and Wennerberg.
Von Kræmer debuted in 1863 with the Poetry collection and also published travelogues and dramas. She also befriended and got to know Thekla Knös and Ann Margret Holmgren.
Lotten von Kræmer took a radical position in women's and peace issues, took part in the public debate and supported the women's movement financially. She created the first female scholarship for women students at Uppsala University.
She was also generous to the Fredrika Bremer Association, the Friends of the hand work, Östermalms work cabin for poor children and the Association for Women's Suffrage in Stockholm.
Kræmer moved in the 1870s to Östermalm in Stockholm and lived there until her death. The house was donated to the Fellowship of the nine that von Kræmer set up by bequeathing the majority of her wealth to it. The Fellowship of the nine, which still consists, is a literary academy with the task of supporting Swedish literature through prize awards to Swedish authors.
Burial site: 0152-0048
Image description: Lotten von Kræmer, unknown year. Photo: From the archives of the De Nios community. [The image is cropped]
Click here for an uncropped image