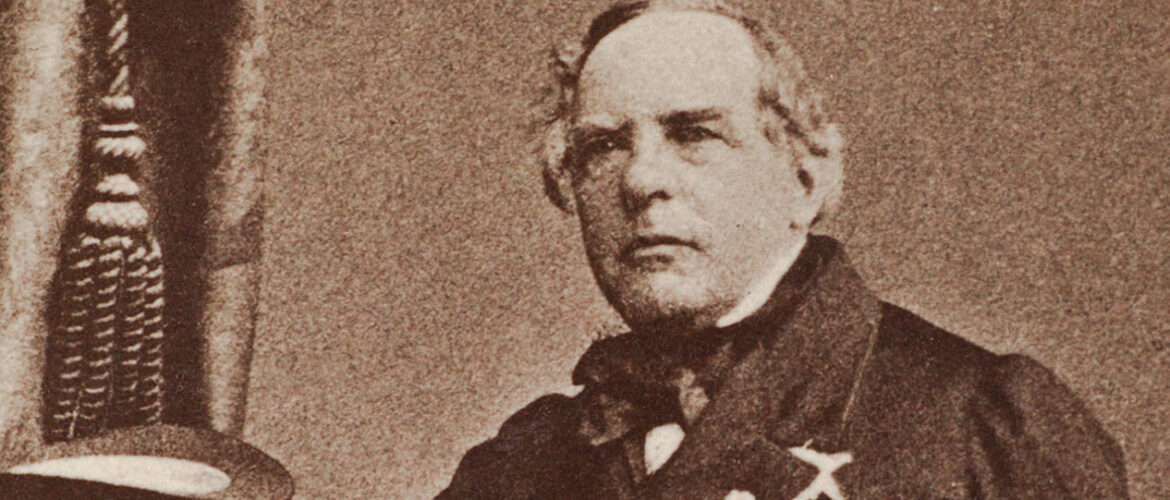 1791–1880.
Governor, Member of Parliament.
Robert Fredrik von Kræmer came from Tavastland in Finland and participated as an officer in the campaign to Germany in 1813 and to Norway in 1814.
He was the governor of Uppsala from 1830 to 1862 and was as county manager an undisputed central figure and took a number of important initiatives. Communications improved through road construction, bridge construction, dredging of sail joints, and the formation of steamboat companies.
Kræmer also took the initiative for the founding of Ultuna Agricultural Institute and to the start of Sweden's first cooperative trade in Örsundsbro in 1850.
Kræmer also played a significant role in the development of the city of Uppsala. The city park, the walk at Flustret and Västgötaspången was created during his participation and he was known for his tree plantings, which were mentioned in Gunnar Wennerberg's Gluntarne:
"Cross what that Kræmer is good for the city. He builds bridges and plants wood."
Burial site: 0156-0249
Image description: Robert Fredrik von Kræmer, Stockholm, circa 1870. Photo: W.A Eurenius & P.L Quist / UUB. [The image is cropped]
Click here for an uncropped image