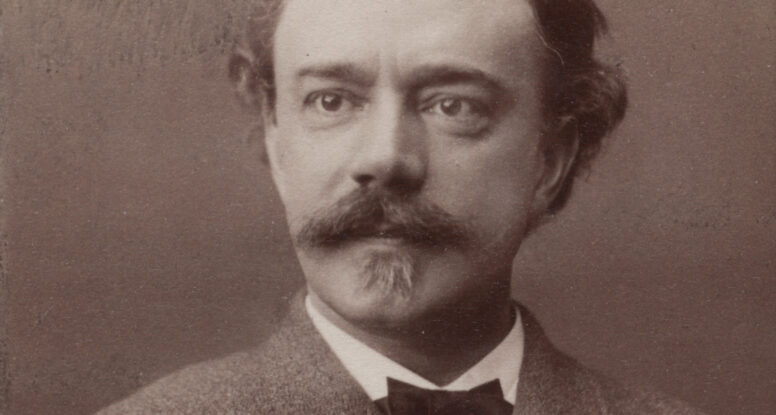 Carl David af Wirsén
1842–1912.
Author, literary critic, poet.
Carl David af Wirsén was born in Vallentuna and became associate Professor in literary history in 1868 and lecturer in Swedish and Latin at the higher grammar school in Uppsala in 1870.
Wirsén published "Dikter" (1876) and later six more volumes of traditional idyllic poetry and several collections of religious poems.
The cemetery in Uppsala was given a poem and Wirsén wrote the text for the hymn "En vänlig grönskas rika dräkt" (Svenska Psalmboken, Psalm 201).
Wirsén was elected as a member of the Swedish Academy in 1879 and became its permanent secretary in 1884. As a member of the Academy,  he came with his conservatism to take on a contemporary literature-repellent stance.
As a literary reviewer in Post- och Inrikes Tidningar and in Vårt Land, Wirsén could for many years express a reactionary literature view. A selection of his reviews can be found in Kritiker (1901).
Burial site: 0140-1606
Image description: Carl David af Wirsén, Stockholm ca 1880-ca 1890. Photo: Johannes Jaeger / UUB [The image is cropped]
Click here for an uncropped image