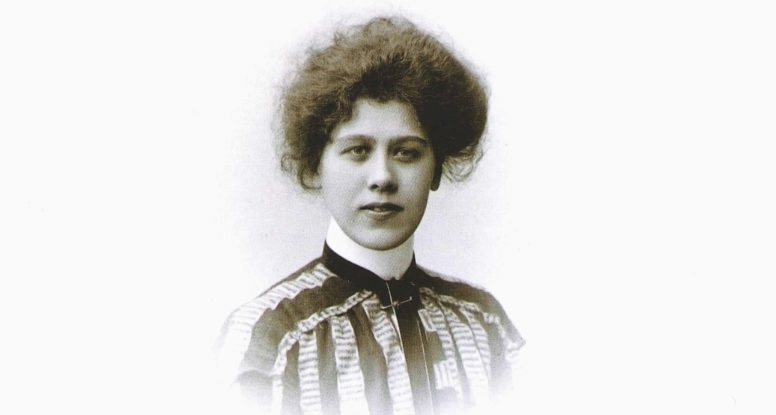 Maj Bring
1880–1971.
Artist.
Maj Bring grew up in Uppsala at Sysslomansgatan 8 and later on the Skolgatan. She studied at the Vilhelmssons painting school in Gothenburg and at the Academy of Arts and for Henri Matisse in Paris from 1908 to 1910.
Bring had her own art school in Stockholm and was chairman of the Association Swedish Women Artists between the years 1949–1951. Bring painted landscapes in modernist style and later worked with collages and sequined paintings.
Her autobiography Counter-Clockwise (1986) is in reissue supplemented with a large amount of pictures from her oeuvre. The book depicts her artistry and her time in Paris. The republication has been done by Maj Bring's fund
Works of art by Maj Bring are represented at Moderna Museet, National Museum, Sahlströmsgården in Torsby, Aguelimuseet in Sala, Per Ekström Museum in Mörbylånga and Borås Museum.
In 2008 several artists were honored to have the streets and parks in Stockholm named after them. Maj Bring is represented among them.
Burial site: 0129-2149
Image description: May Bring, 1904. Photo: Retrieved from the book Maj Bring – Motsols. Memoarer och konst. 2007. [The image is cropped]
Click here for an uncropped image